Let's see the main tasks of fleet management software:
Fleet management software important concern is tracking of the vehicles. To carry out this GPS (global positioning system) tracking device is installed into the vehicle.
Vehicle maintenances checked according to the schedule for each vehicle. Fleet Management Software sends alert whenever the maintenance is due.
Driver management and safety
Invoice and reports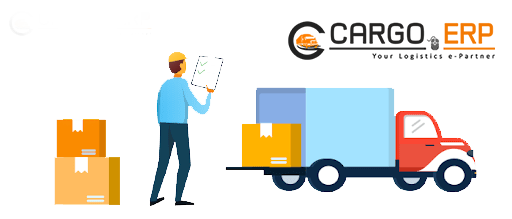 Now we will move forward to see the features of fleet management software:
Vehicle Tracking
Once the shipment is in progress reaching on time is of major concern. To ensure this online fleet management software tracks the complete shipment process.
The GPS system calculates the location, speed, direction and sends them to tracking fleet management software to notify about the fleet current status. GPS fleet management software guarantees the freight manager real-time visibility of shipment with GPS communication tool. It provides authorized access through a web portal or mobile app at each level. The status of transit time provides clear information about on-time deliveries, harsh driving, route deviation, delay in shipment and other irregularity thus improving complete supply chain visibility and customer satisfaction.
Vehicle Management
Vehicle maintenance on a regular basis is an essential task of a freight manager. Fleet driver needs to check tyres, fluids, fuel consumption, fitness and engine health before every trip.
Vehicle fleet management software has an advanced feature to monitors complete vehicle health and prioritizes the repairs needed. This tool further checks and registers all these variables before assigning the vehicle's availability; it automatically schedules another vehicle in its place if needed.
Detecting and scheduling all the maintenance related issues to be performed to preserve warranties and insurance is taken care of by the software. Maintenance alerts in the form of SMS or emails are sent to both drivers and fleet owners.
Regular fleet/vehicle maintenance ensures the safety and security of both drivers and vehicles. It is especially useful for larger fleet's owners since they have many variables to manage during the maintenance.
Driver Management
In the transport business, there is a continuous need for surveillance of drivers and vehicles. It is not easy for drivers to sail through tough conditions while driving, avoiding mishaps.
People managing transport often seek to improve driver safety, reduce accidents and to keep vehicles safe. Fleet management software collects data in real-time to track driving habits along with current fleet status.This tool monitors driving issues and creates driver profile using these key factors- over speeding, rapid acceleration, worktime, and aggressive braking. It further quickly determines driver performance based on profile history.
Fleet managers must periodically check driver's license validity, renewal status or any demerit received. Fleet management software stores all this data and timely reminds drivers and fleet managers.
Vehicle usage and cost
Fleet managers upon using their vehicles for a long time must either return or dispose of them. Often calculation of the total cost of ownership involves metrics like depreciation, maintenance, fuel usage. Fleet management software with its tools accepts all these data and makes calculations to easily get rid of unused vehicles.
The efficient usage of vehicles is of great concern to fleet managers. Transportation fleet management software records details about vehicle utilization time and vehicle idle time, ensuring high productivity.
Fuel Management
To keep track of business expenses, awareness of fuel consumption and usage is mandatory. Fleet management software with GPS monitors fuel consumption when the vehicle is in usage. This feature helps fleet managers to check unnecessary route deviation as it leads to extra fuel cost and vehicle mileage.
Driving Violations
Whenever any unfortunate accident or infringement occurs fleet managers need to resolve them, resulting in robust insurance procedures. They need to handle these issues and carryout necessary repairs.
To avoid this truck fleet management software allocates vehicles to the right driver, thus avoiding downtime in fleet operations.
Mobile App
Cloud fleet management software continuously monitors transit of goods with inbuilt GPS. All the updates are sent to the people associated with a consignment. Mobile alerts concerning bookings, dispatch, delivery, POD status and Barcode Scanning at Dispatch / Unloading are sent instantly.
Invoice and Billing
Large fleet managers must manage both fleet operations and expenses for every fleet. Online fleet management software produces an in-depth invoice for each customer, showing all minute details about pickup and drop of each consignment. It also includes the amount of time taken and the mileage traveled. Automation of billing includes GST in the calculation.
Report Analysis
To measure the performance of the vehicles/driver's reports are pre-requisite for fleet managers. Top-rated fleet management software acts as a tool to generate these reports for analysis. Detailed scorecards on entire fleet performance and each driver's performance are stored in the cloud. This feature plays a vital role in taking the decision about driver/vehicle retention. As they are crucial in transportation, a driver with good merits, the vehicle with less maintenance and more mileage are retained.
Once reports are generated you can view online, print them or include them in other applications.

Finally, let's see the benefits of the best Fleet Management Software:
Automate Your Fleet Reports.
Integrating GPS with fleet management software results in:
Improved Dispatching.
Prevent delays in deliveries.
Time management/less time spend on predicting the time of departure and arrival.
Improves Customer Service and Satisfaction.
Effective vehicle and driver management results in:
Improve Vehicle Fuel Efficiency/save on fuel consumption.
Improve Safety for the Fleet.
Improved Insurance Benefits/reduce insurance costs.
Savings on maintenance cost.
Acquire more control over drivers and vehicles.